Commercial Fleming Island Locksmith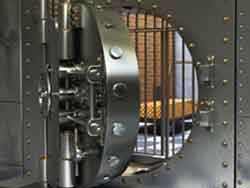 Fleming Island Commercial Locksmith
Fleming Island Locksmith services small businesses, commercial and industrial customers in Fleming Island, Florida. We have a wide variety of commercial services to meet all of your business security needs. As new technology arises, Fleming Island Locksmith continuously adds new security options and services to our already long list of commercial locksmith services. We make sure that our locksmith technicians are continuously trained so they are up to date with the most advanced technologies and use the newest tools and equipment.
Call Now: (904) 429-4251
Some of the commercial locksmith services offered by Fleming Island Locksmith include:
24 hour emergency commercial locksmith services
Affordable pricing
New lock installation and lock repairs
High security lock installation
Re-keying locks
Security camera installation and support
Safe and vault installation and repair
Gun safes
Biometric entry system installation and support
Installation of keyless entry systems
File cabinet and drawer lock installation and repair
Reception area electronic door locks
Panic device installation including push bars
Fire safety systems
Security door installation
Call Fleming Island Locksmith now for our complete list of commercial locksmith services.
Our locksmith technicians can install all brands of locks from the simplest key lock to a new biometric new security system. Fleming Island Locksmith technicians have the knowledge and expertise to make sure each customer receives the newest and most secure locksmith options available.
As a business owner in Fleming Island, FL, you understand the how important it is to have adequate internal controls in order to protect you assets. Without the proper controls in place, your business cannot be a success in the long term. Contact Fleming Island Locksmith now to take the first step in protecting your business assets by installing the most efficient and effective locksmith and security options. We work with your budget in order to determine the optimum solution for your business based on your needs, your industry and desires. Call Fleming Island Locksmith now to schedule a free consultation and business security analysis.
Are you in need of an emergency locksmith with a commercial locksmith issue or a security system issue in Fleming Island, Florida? Call Fleming Island Locksmith and we will dispatch a locksmith technician to your business within only to assist you 24 hours a day, 365 days a year. Our locksmith technicians are onsite and available to assist you at any time you need locksmith service.
Call Now: (904) 429-4251